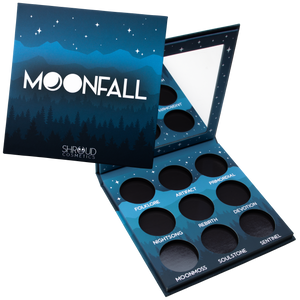 Moonfall Packaging (Slight Defects)
This palette does not contain any eyeshadows. It is an empty magnetic palette.
We have not been able to bring back the Moonfall Palette in full due to some delays with packaging, but we do have these slightly defective empty palettes, which did not pass quality check due to some minor defects ie: small scruffs and scratches, weak closure magnets, slightly off center prints. 
Instead of throwing the packaging away, we have decided to put them on the website for our customers to purchase. The palette also comes free with purchase of the Moonfall Singles Bundle
---
We Also Recommend
---